Accurate, affordable and versatile devices to  measure current – 24/7
PM 8000 series Power Meters: Pinpoints powerful data for your power-critical facility.
With the PM8000 series power meters, you are well-equipped to accurately measure, clearly interpret, and swiftly respond to insightful data gathered from your entire power system. Designed for key metering points across your energy infrastructure, these compact, cost-efficient, and versatile power meters ensure the reliability and efficiency of your power-critical facility.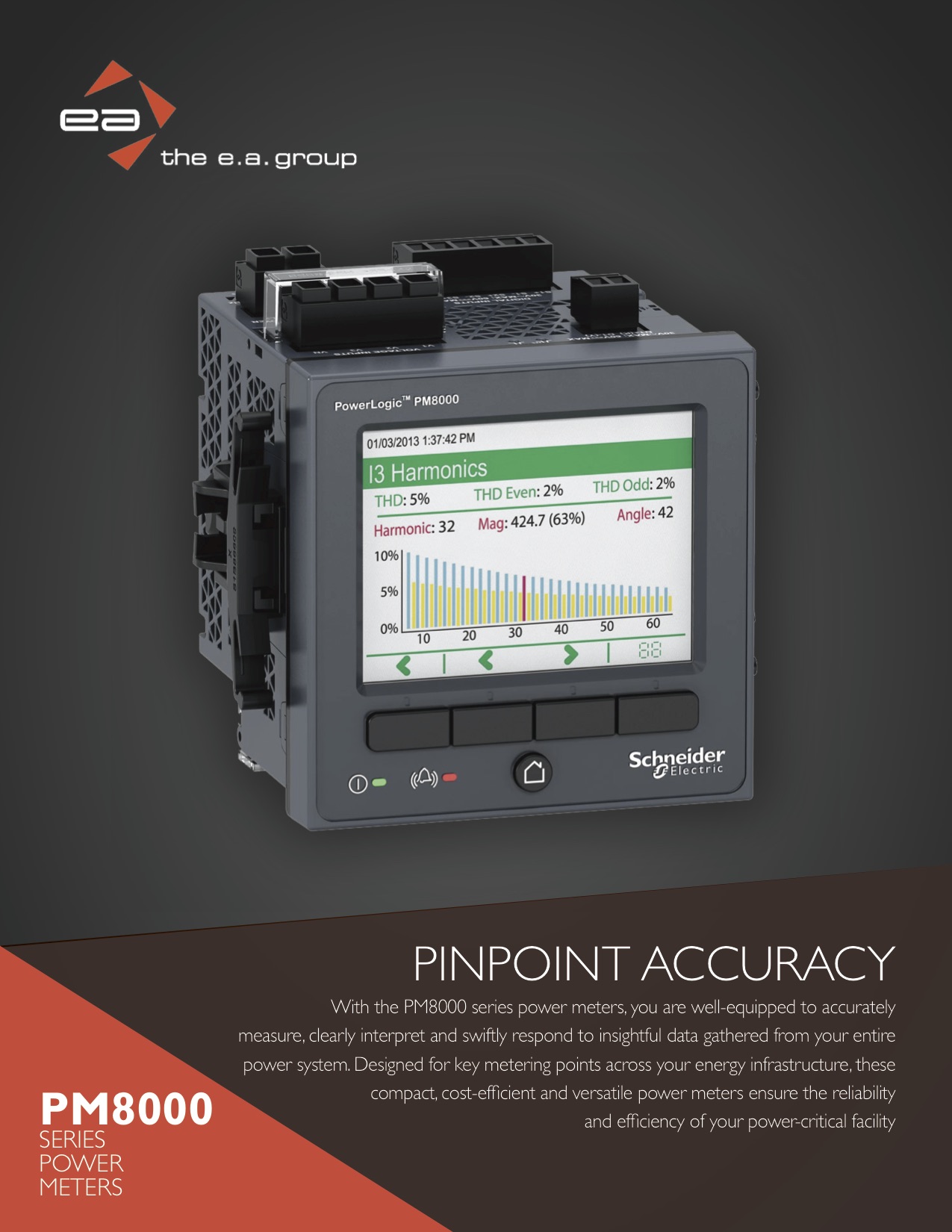 PM 8000 Key Feature
High-accuracy energy metering:  IEC 62053-22 Class 0.2S,  IEC 61557-12 PDM-S
Time synchronization
Multi-tariff support
WAGES metering support
PQ compliance monitoring:  IEC 61000-4-30 PQI-S,  IEC 62586,  EN 50160,  IEEE 519
PQ analysis capabilities:  Dip & swell detection,  waveform capture,  disturbance direction detection,  trending & forecasting
Protocols:  Modbus, DNP3, IEC 61850
Ports:  RS-485,  dual-port Ethernet,  Ethernet-to-serial gateway
Graphical, color display
Onboard, customizable web pages