Accurate, affordable and versatile devices to  measure current – 24/7
PM5000 series Power Meters: Versatile and Affordable.
The PM 5000 series power meters are the ideal choice for affordable, precision metering. Perfectly suited for high-end cost management applications, the PM5000 is designed to allocate energy usage. Energy savings are quickly identified and equipment efficiency and utilization are optimized with the PM5000 series. In short, these compact, versatile meters perform a precise, critical assessment of the power quality in your electrical network.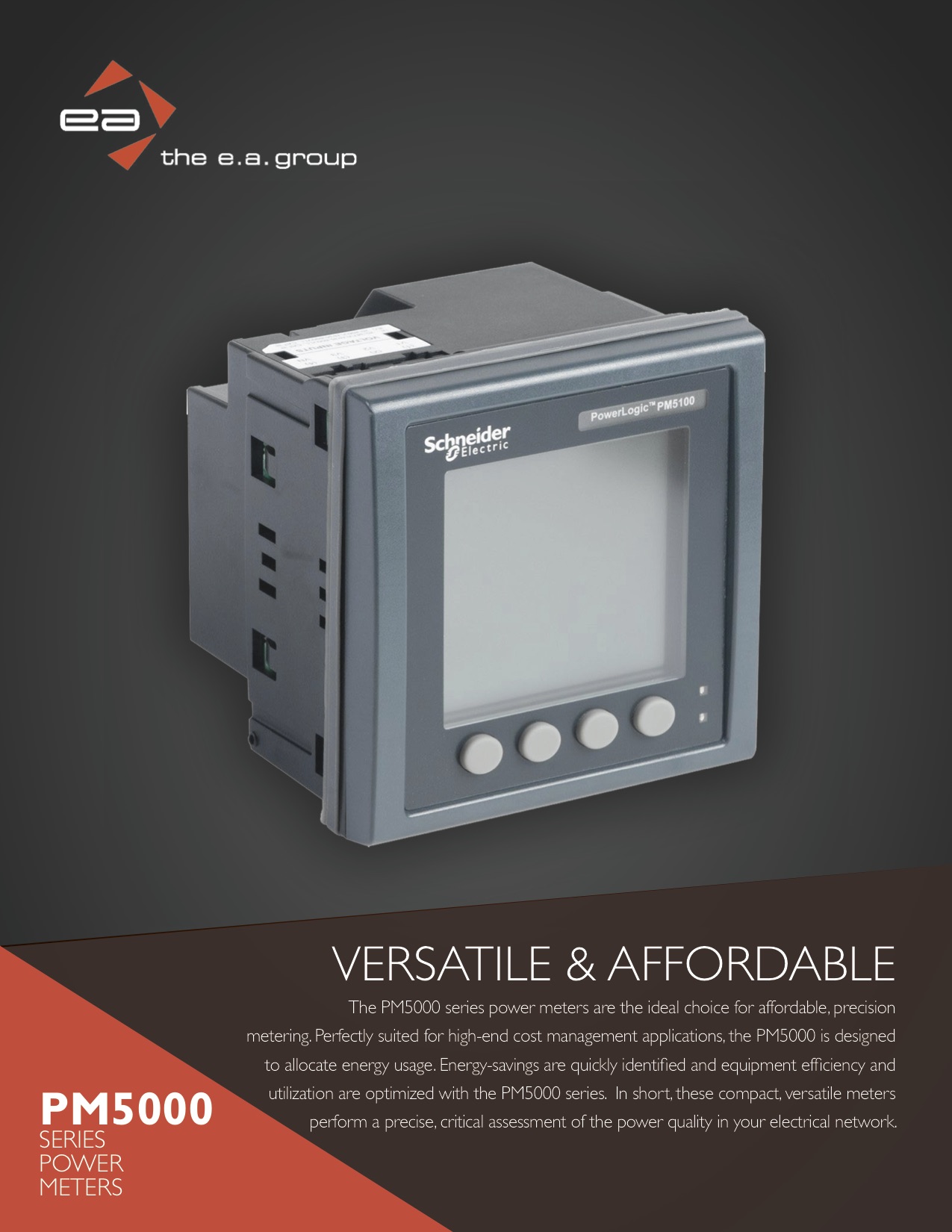 PM5000 Key Feature
Accuracy class 0.2S (PM5500 models) and 0.5S (PM5100, PM5300 models) for active energy metering

Compliance to regulations EN50470-1/3 (MID), IEC 61557-12, IEC 62053-21/22, IEC 62053-23

Dual Ethernet ports (PM5500 models) to daisy chain meters together – less wiring, simpler installation

Onboard web pages (PM5500 models) for viewing real-time and logged information

Data logging (PM5300, PM5500 models) locally in non-volatile memory ensures that information is not lost during a power or communications outage
Multiple tariffs (PM5300, PM5500 models) give you flexibility in your billing structure
Individual harmonics in addition to THD and TDD to help locate the source of disturbances
Graphical display with intuitive menu-driven navigation means information is easy to locate and read
Compact design, two clips for mounting
4 current inputs (PM5500 models)
Extended voltage range (direct connection up to 690 V L-L)
Real-time clock with battery back u