Accurate, affordable and versatile devices to  measure current – 24/7
ION 7650 Meter- Industry Leader exceeding Class 0.2 accuracy.
The ION 7650 features industry-leading capabilities and many other advanced features that make it ideal for power quality monitoring, grid-level metering, and compliance monitoring. Easy to use, reliable and cost-effective. It is an enhanced model of the ION 7600, designed to include expanded onboard memory, enhanced communications options, and high-resolution sampling.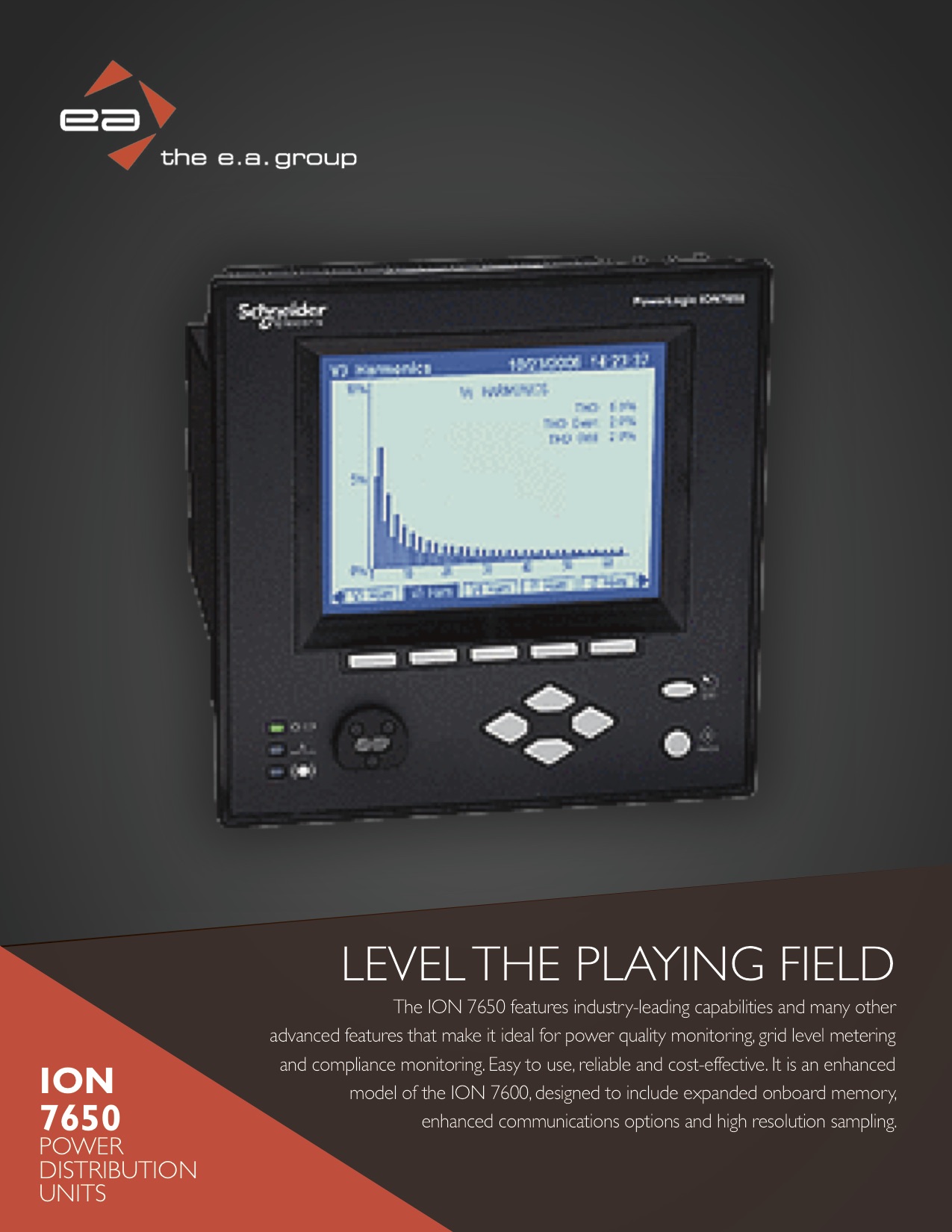 ION 7650 Key Features
Exceeds Class 0.2 revenue accuracy

True RMS 3-phase voltage, current, and power

Instantaneous 3-phase voltage, current, frequency, and power factor

Energy: bi-directional, absolute, net, time-of-use, and loss compensation

Demand: rolling block, predicted, and thermal

Up to 1024 samples per cycle

Harmonics: individual and total harmonic distortion up to the 63rd (511th using ION Enterprise software)

Sag/Swell

Waveform recording

Transient detection

Number of Nines (power availability)

Symmetrical components

K-Factor for voltage and current inputs

Crest Factor using ION Enterprise software