The Series 600 PDU built to manage and monitor power distribution in large and small computer facilities.
S600 COMPACT ELECTRICAL ENCLOSURE for Managing Power.
The EA Group Series 600 PDU is an extremely adaptable, stand-alone electrical enclosure that can easily manage power distribution and monitoring for today's most demanding computer facilities. The Series 600 manages a wide variety of transformation, metering, supply, and distribution options.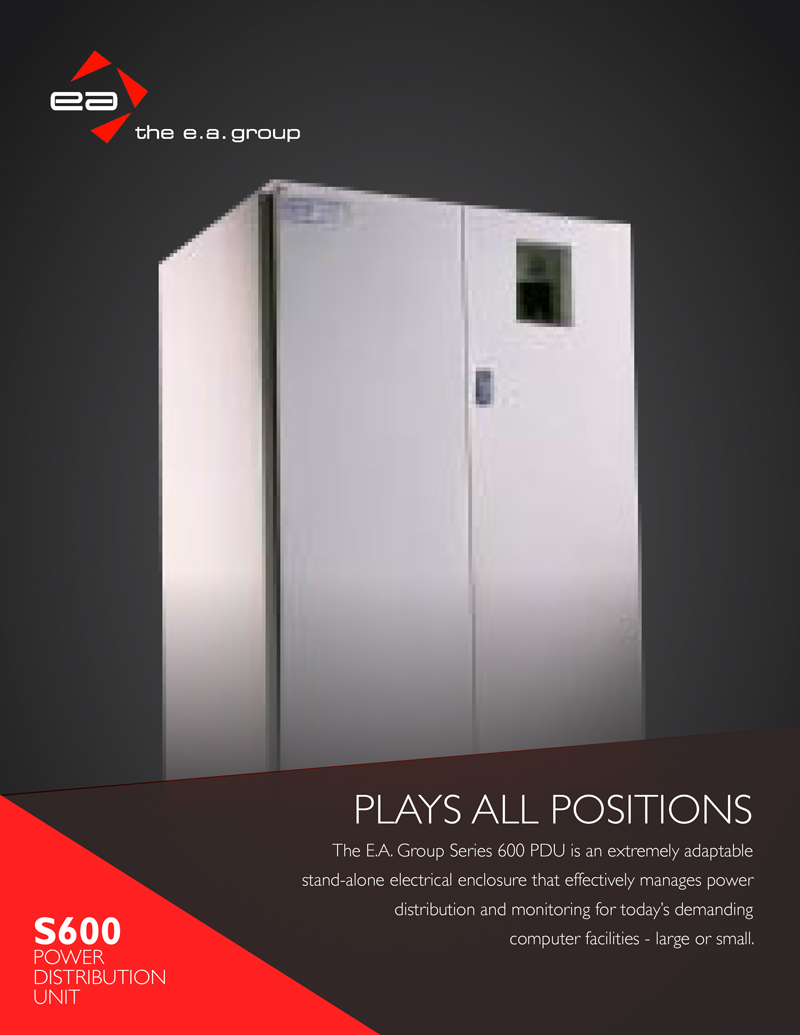 S600 PDU KEY FEATURES
Easily adaptable for any application through a variety of supply, distribution, and transformation options
Extensive monitoring and metering capabilities – network adaptable
Hinged panel covers
User-friendly installation and utilization
Industry-standard components, attainable throughout North America
Easily incorporates the Series 400 sidecar
Cost-effective, large-scale power distribution with small-scale adaptability
C.S.A. approved