The Series 400 PDU compact design with a small footprint that is expandable when you are ready
S400 COMPACT ELECTRICAL ENCLOSURE for managing power.
The EA Group Series 400 PDU is an electrical enclosure that effectively manages power distribution when a maximum number of circuits are required within a limited amount of space. The Series 400 can be wall-mounted or quickly added to the Series 600 in the field without disruption to the critical load. This type of prudent design, along with features like hinged panel covers and a range of metering and wiring options, makes the Series 400 PDU an exceptional solution for the ever-changing data centre.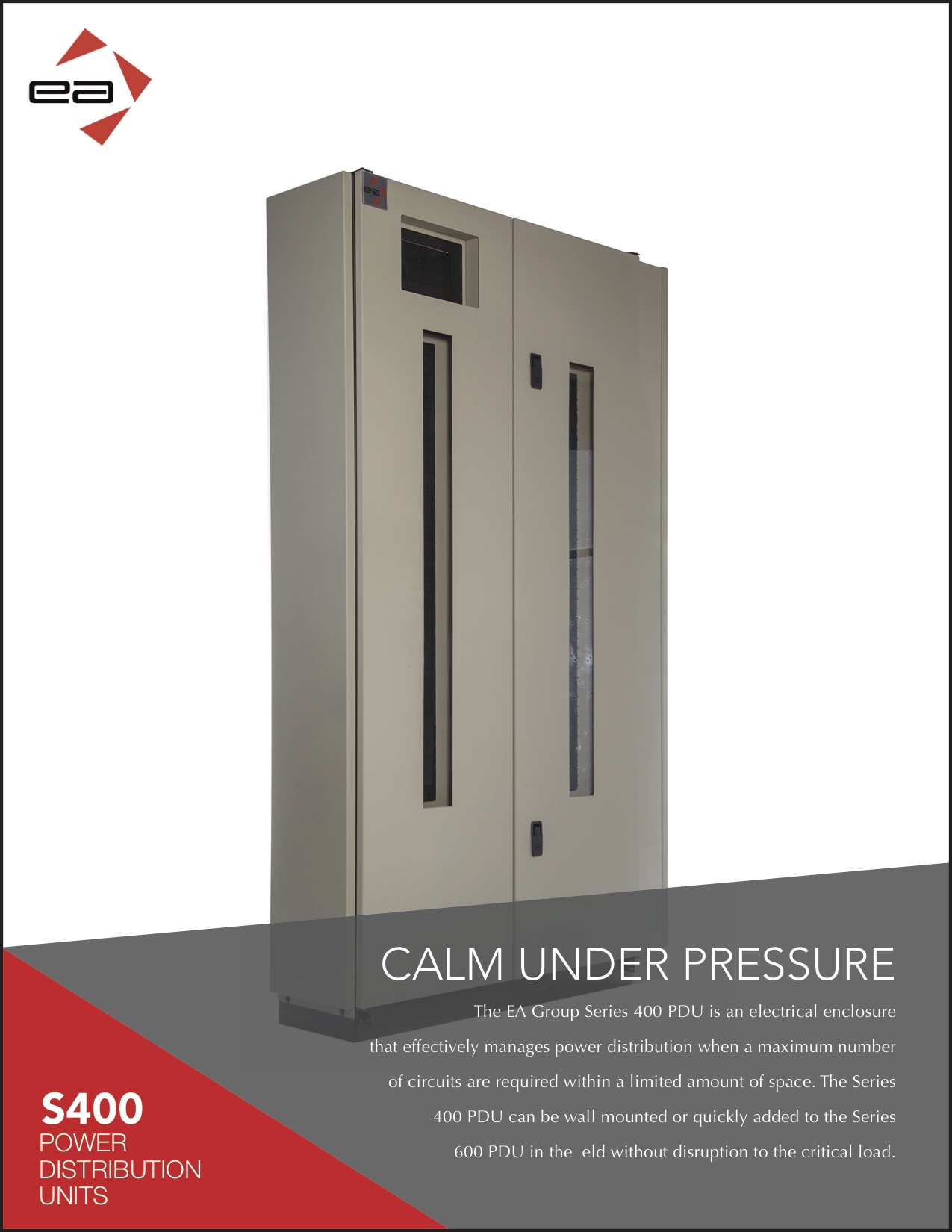 S400 PDU KEY FEATURES
Compact design maximizes the number of circuits within a small footprint
Easily adaptable for any application through a variety of supply, and distribution options
Single fed (top or bottom input)
Dual fed (top or bottom input)
Sidecar to complement Series 600
PDU or existing PDU products
User-friendly installation and utilization
Extensive monitoring and metering capabilities – network adaptable
Accommodates 84 output cables
Hinged panel covers
Industry-standard components, attainable throughout North America
Cost-effective power distribution with the ability to expand
C.S.A approved