The Series 1200 PDU effectively manages large scale supply to branch circuit distribution
S1200 COMPACT ELECTRICAL ENCLOSURE with "I-line" Distribution Panel
A compact electrical enclosure, the EA Group Series 1200 PDU, effectively manages large-scale supply-to-branch circuit distribution, such as the Series 400 PDU.
The Series 1200 PDU has been designed with a focus on adaptability and safety. The "I-line" distribution panel delivers first-rate quality and unmatched protection for on-site technicians. This style of real-world design, along with a variety of transformation, metering, and wiring options make the Series 1200 PDU an exceptional solution.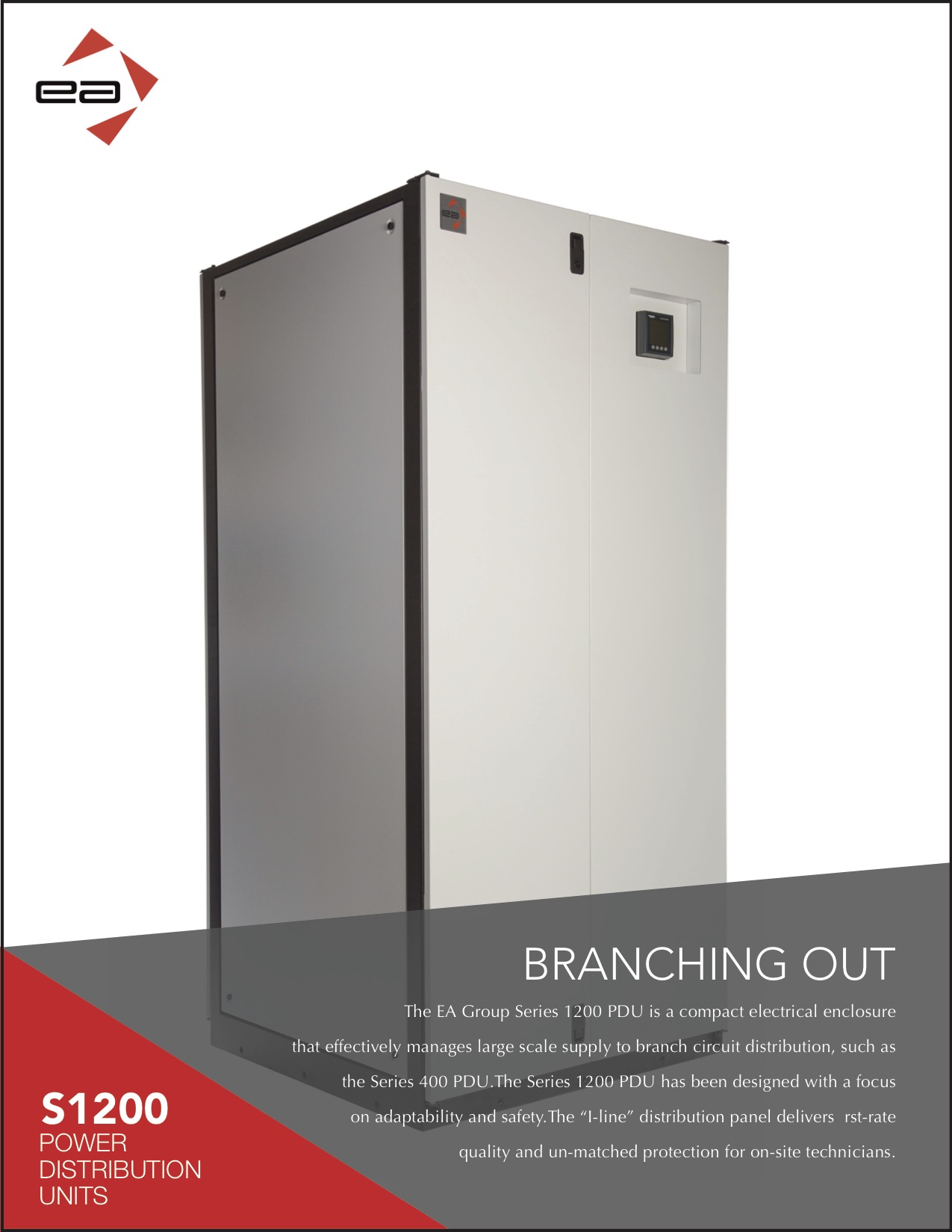 S1200 KEY FEATURES
Easily adaptable for any application through a variety of supply, distribution, and transformation options.
Extensive monitoring and metering capabilities – network adaptable.
Compact design accommodates ten 3-pole distribution breakers within a small footprint
Copper bus on all power connections for maximum reliability.
User-friendly installation and utilization.
Industry-standard components, attainable throughout North America.
Cost-effective, large-scale power distribution with small-scale adaptability.
C.S.A. approved.